Dextrose 5% in Lactated Ringers Injection, USP, Preservative-Free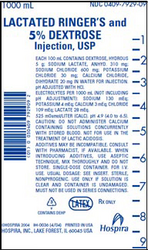 Dextrose 5% in Lactated Ringers Injection, USP, Preservative-Free
Supplied By: Generic (792909)

SKU
009846

Unit of
Measure 12 x 1000mL

Pack
Type Flexible Container

Case
Qty 1
{{promo.PromoName}}
{{promo.PromoText}}
{{promo.StartDate | date : 'MM/dd/yyyy'}} - {{promo.EndDate | date : 'MM/dd/yyyy'}}
---
Dec- 2023
Nov- 2023
Oct- 2023
Sep- 2023
Aug- 2023
Jul- 2023
Jun- 2023
May- 2023
Apr- 2023
Mar- 2023
Feb- 2023
Jan- 2023
Dec- 2022
{{purchaseHistoryItem}}

SKU 009846

Size 12 x 1000mL
Case
Qty 1
Purchase History
Dec- 2023
{{productPurchaseHistory['009846'][0]}}
May- 2023
{{productPurchaseHistory['009846'][0+7]}}
Nov- 2023
{{productPurchaseHistory['009846'][1]}}
Apr- 2023
{{productPurchaseHistory['009846'][1+7]}}
Oct- 2023
{{productPurchaseHistory['009846'][2]}}
Mar- 2023
{{productPurchaseHistory['009846'][2+7]}}
Sep- 2023
{{productPurchaseHistory['009846'][3]}}
Feb- 2023
{{productPurchaseHistory['009846'][3+7]}}
Aug- 2023
{{productPurchaseHistory['009846'][4]}}
Jan- 2023
{{productPurchaseHistory['009846'][4+7]}}
Jul- 2023
{{productPurchaseHistory['009846'][5]}}
Dec- 2022
{{productPurchaseHistory['009846'][5+7]}}
Jun- 2023
{{productPurchaseHistory['009846'][6]}}
{{promo.PromoName }}
{{promo.PromoText}}
{{promo.StartDate | date : 'MM/dd/yyyy'}} - {{promo.EndDate | date : 'MM/dd/yyyy'}}
---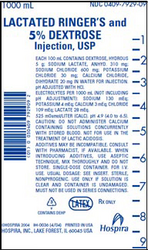 Compare and Save
{{CompareAndSaveSource.ProductName}}

{{CompareAndSaveSource.Sku}}

{{CompareAndSaveSource.Manufacturer}}

${{CompareAndSaveSource.SourcePrice.toFixed(2)}} ({{CompareAndSaveSource.UnitOfMeasure}})




{{CompareAndSaveProduct[0].ProductName}}

{{CompareAndSaveProduct[0].Sku}}

{{CompareAndSaveProduct[0].Manufacturer}}

${{CompareAndSaveProduct[0].UnitPrice.toFixed(2)}} ({{CompareAndSaveProduct[0].UnitOfMeasure}})

Potential Savings: ${{CompareAndSaveProduct[0].PotentialSavings.toFixed(2)}}

(Per Unit)




{{CompareAndSaveProduct[1].ProductName}}

{{CompareAndSaveProduct[1].Sku}}

{{CompareAndSaveProduct[1].Manufacturer}}

${{CompareAndSaveProduct[1].UnitPrice.toFixed(2)}} ({{CompareAndSaveProduct[1].UnitOfMeasure}})

Potential Savings: ${{CompareAndSaveProduct[1].PotentialSavings.toFixed(2)}}

(Per Unit)



Related Products
SIMPLIFY YOUR MAILBOX AND GO GREEN
Have you signed up for eStatements yet? They're a great way to receive less paper mail and keep your statements organized in your email inbox!
Careers
Are you looking for a place to let your talents shine? At Covetrus, we help our practitioner customers better serve their patients and take pride in providing the best customer experience possible. Search our open positions to see our available opportunities.
Newsletter
Stay current with what's going on with Covetrus, subscribe to receive our newsletter and email communications. Subscribers will receive the latest information in practice management, sales and marketing, animal health, and more.